Web design made for manufacturers.
Website in need of an upgrade? No Worries, we've got you covered!
Our full service web agency is geared towards helping manufacturers drive growth and streamline operations.
Introducing Free Web Hosting!
Subscribe for KaizenDesk and have your website hosted on us.
Unlock the full power of KaizenDesk by integrating online RFQs and Purchasing with your website!
We'll handle all the technical details, and work together with you to showcase your unique brand and capabilities.
Signup for KaizenDesk Starter and we'll host your static site for free!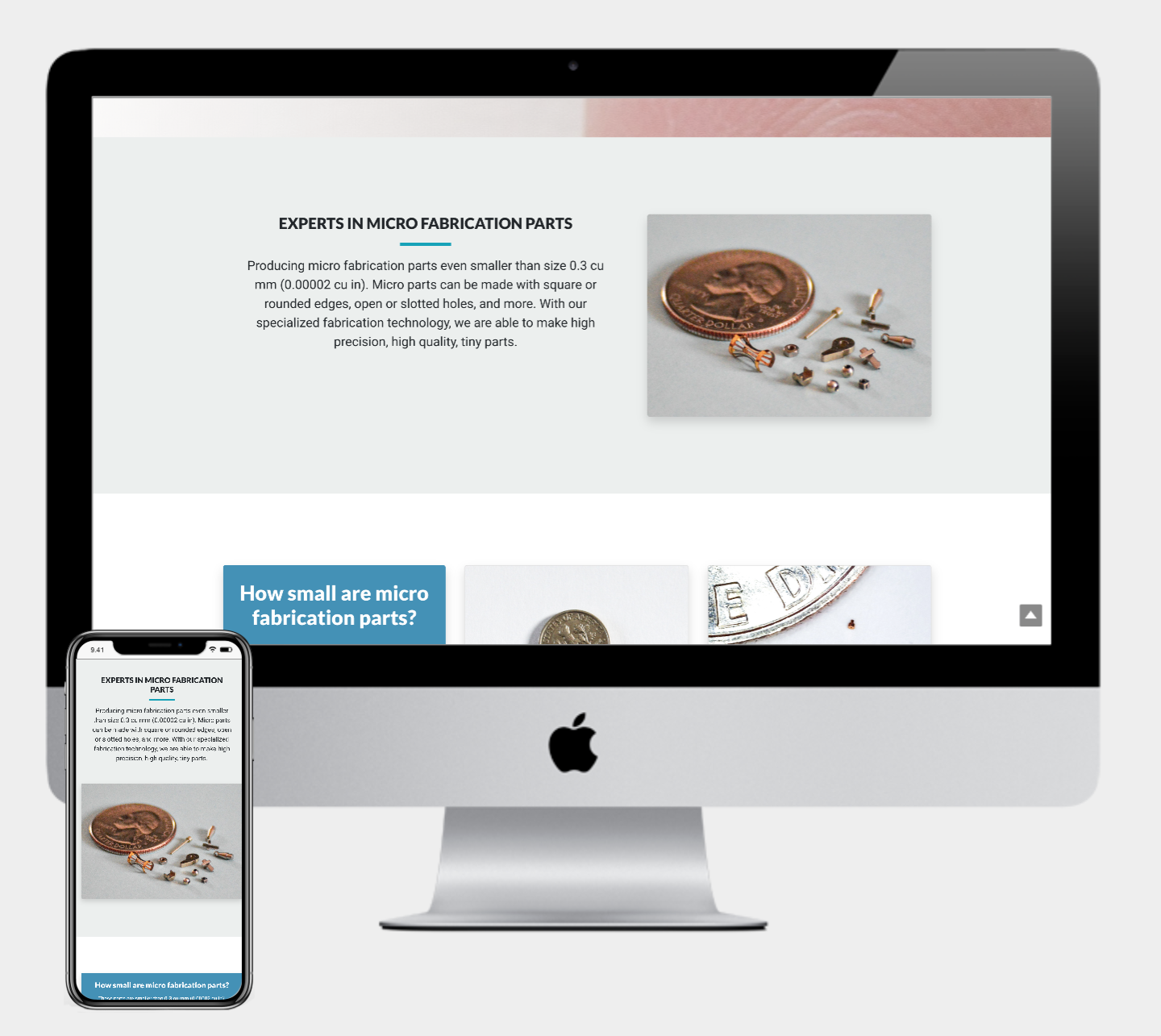 Dynamic Websites
---
Turn your site into a publishing platform with custom WordPress themes!
WordPress
Easily create pages, share images, and more on the platform that powers 35% of the internet.
Get Search Engine Optimized!
We'll help you create a search strategy that fits your business.
Signup for KaizenDesk Basic and we'll provide full service dynamic hosting for free!
Support and Services
---
Ready to tune up your existing site? Let's get started!
Mobile Optimization More than half of web traffic comes from mobile devices. Lack of mobile optimization can also hurt your search rankings! We'll help you get mobile optimized.
Search Optimization Often, just a few minor updates to your website can put you in a much better position to get found on search. We'll work with your unique capabilites to help get you found!
IT Support Leave the web IT work to us! We'll get you setup and maintain your website so that you won't have to. Included with the KaizenDesk Basic plan.
KaizenDesk Ready Unlock the full power of KaizenDesk when integrated with your website. Allow customers to seamlessly request quotes and submit orders online.