Online Quoting & Invoicing Built For Manufacturers.
KaizenDesk provides cloud quoting and invoicing specifically designed for manufacturers, by fellow manufacturers. We may not be the best invoicing platform for everyone, but we do believe that we're the best for manufacturers! Our goal is to continually improve the KaizenDesk framework to meet the specific needs of manufacturers.
---
With KaizenDesk, you have the power to create and organize parts, quotes, purchase orders, and invoices in seconds. You have the freedom to access your documents anywhere with an internet connection. Store your drawings, CAD files, certificates of compliance, and customer purchase orders all together in one place, with the power to find them later at your fingertips.
Easy Quotes
Price parts and send quotes with a few simple clicks.
Auto Invoicing
Generate new invoices from quotes with a few simple clicks.
Organize Jobs
Store and organize jobs, drawings, and lot history records.
Accept Payments
Send invoices and process credit cards online.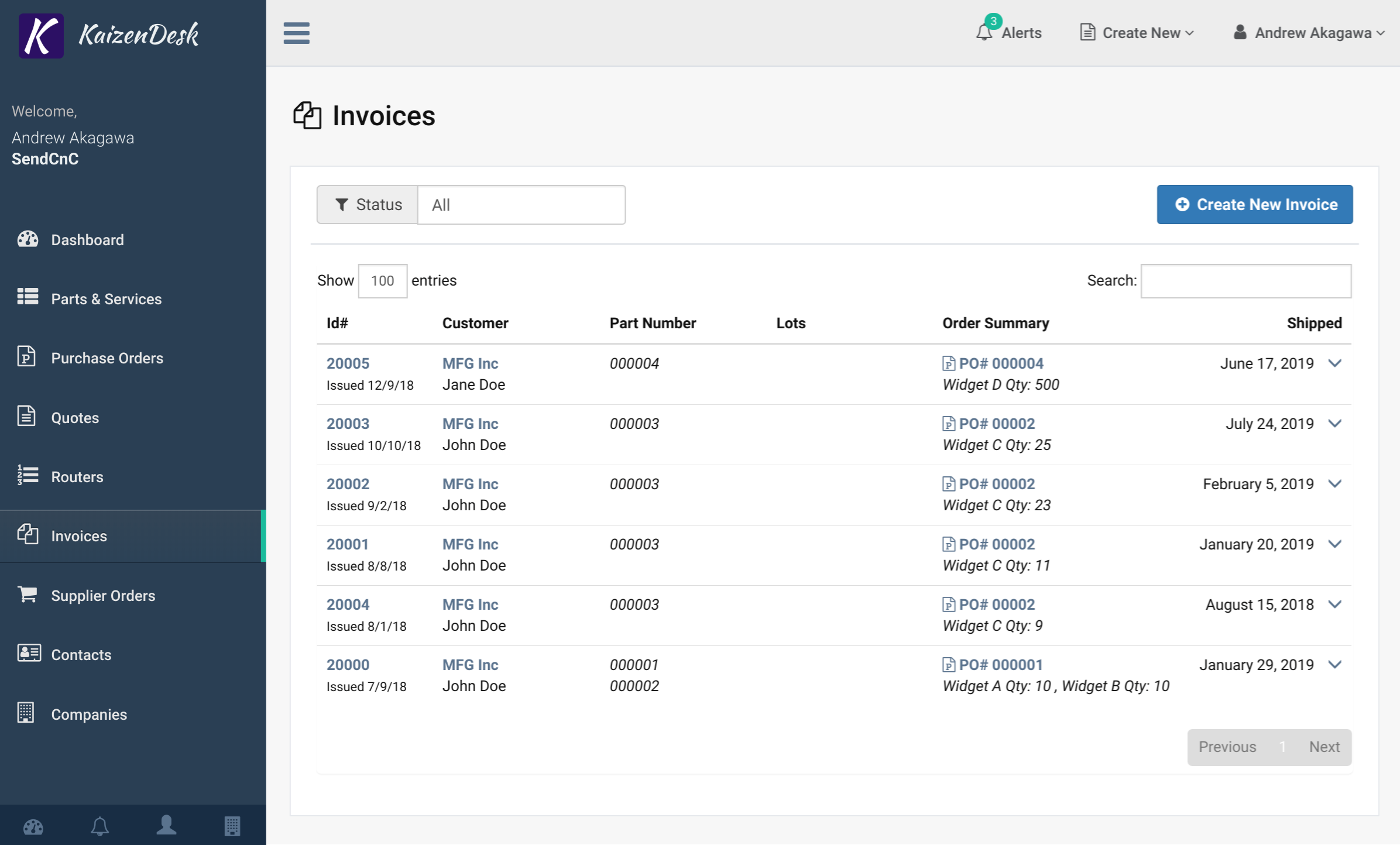 KaizenDesk For Your Customers
---
KaizenDesk makes it super easy for your customers to request quotes and make purchases online. With KaizenDesk, your customers can upload parts in a matter of seconds. You can provide quoting price breaks, non-recurring, or unit pricing that automates quoting of variable quantities for your customers. Quoted parts can be easily purchase by your customer, by PO or credit card, and you can invoice quotes in a single click!
Seamless Uploads
Seamlessly upload drawings and 3D models for quotes.
Dynamic Quotes
Set dynamic pricing that varies with quantity.
Accept Payments
Pay by purchase order or credit card.
Track Orders
Login to view and track placed orders.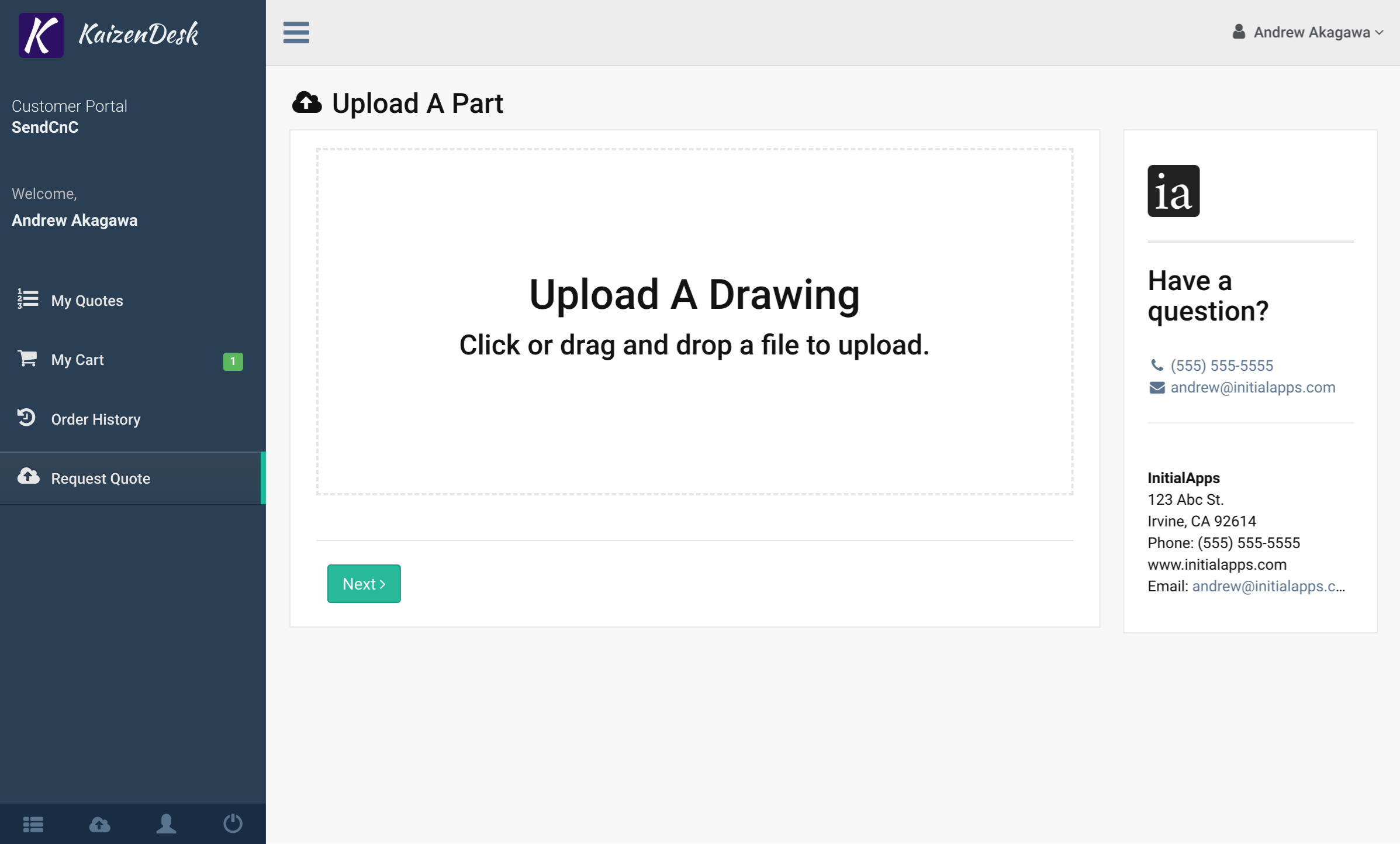 ---
Need a feature? Let's build it together.
We're manufactures, operators, machinists, engineers, and craftsmen. Our goal is simply to create the best interface for manufacturing sales and operations, and we partner with you in our shared journey. We're constantly working with the unique business needs of our fellow manufacturers, to develop solutions and features that cater to our needs. Share your unique needs with us, and we'll work with you to provide software solutions.
Try

KaizenDesk

For Free
Try our quoting and invoicing platform with no commitment for 15 days.